A conversation with Kim Albee, President of Genoo, and Dan Hill, author of "Emotionomics - Leveraging Emotions for Business Success."
This interview explores the importance of emotions in decision-making and leveraging emotions for business success. Emotions are essential in decision-making and should be considered in your marketing efforts. In today's marketplace it is getting more and more difficult to stand out from the competition, it is the emotional benefit of your product that can set you apart.
Facial coding is the best way to measure the emotional responses of customers and employees. Using this knowledge will help you to leverage emotions for success in terms of branding, advertising, product and web design and customer satisfaction.
Emotions matter. The ability to connect with consumers and employees by knowing which emotions are important, how those emotions matter to them and when these emotions are being invoked. Success depends how well your company can gauge and respond to people's feelings.
About Dan Hill: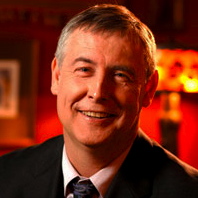 Dan Hill is a recognized authority on the role of emotions in consumer behaviour and an expert in facial coding as an aid in measuring people's decision-making processes for consumer insight testing.
Dan is the founder and president of Sensory Logic, a scientific, research-based consultancy that specializes in enhancing companies' sensory-emotional connectivity.
Dan frequently speaks at business conventions across the globe and the author of Body of Truth: Leveraging What Consumers Can't or Won't Say and Emotionomics - Leveraging Emotions for Business Success.