Duration: 60 minutes
On the surface, lead generation looks like Marketing 101. Know your customer. Appeal to them in ways that are relevant, with offers they value.
But for most companies, lead generation is not easy. In fact, most businesses struggle with finding a campaign that works for generating quality leads.
If you're interested in getting a fresh view on lead generation, and building lead generation campaigns that work and deliver results, then register and attend this webinar.
During this free webinar, you will learn:


How to diagnose the problems with lead generation campaigns
How to identify the specific roadblocks and challenges that 90% of all companies must overcome to be effective with lead generation.
Why your past success is killing your lead generation efforts.
By the end of the webinar, you will:


Understand the true value of a lead to your business.
Learn how to set an appropriate lead generation budget.
Have a process for creating an effective lead generation campaign
Presenter: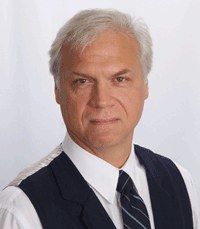 Scott Jacobson, principal of Sightline Business Advisors works hands-on with a number of business owners and their employees, assessing, coaching, modeling and working together to develop lead generation processes that best fit their budgets. He has expertise in producing internet marketing & advertising campaigns, optimizing landing pages, and redesigning websites.